As 2014 draws to a close, my publisher has released their list of the best reviewed books they published in 2014. I'm honored to be able to say that App Accomplished was one of them.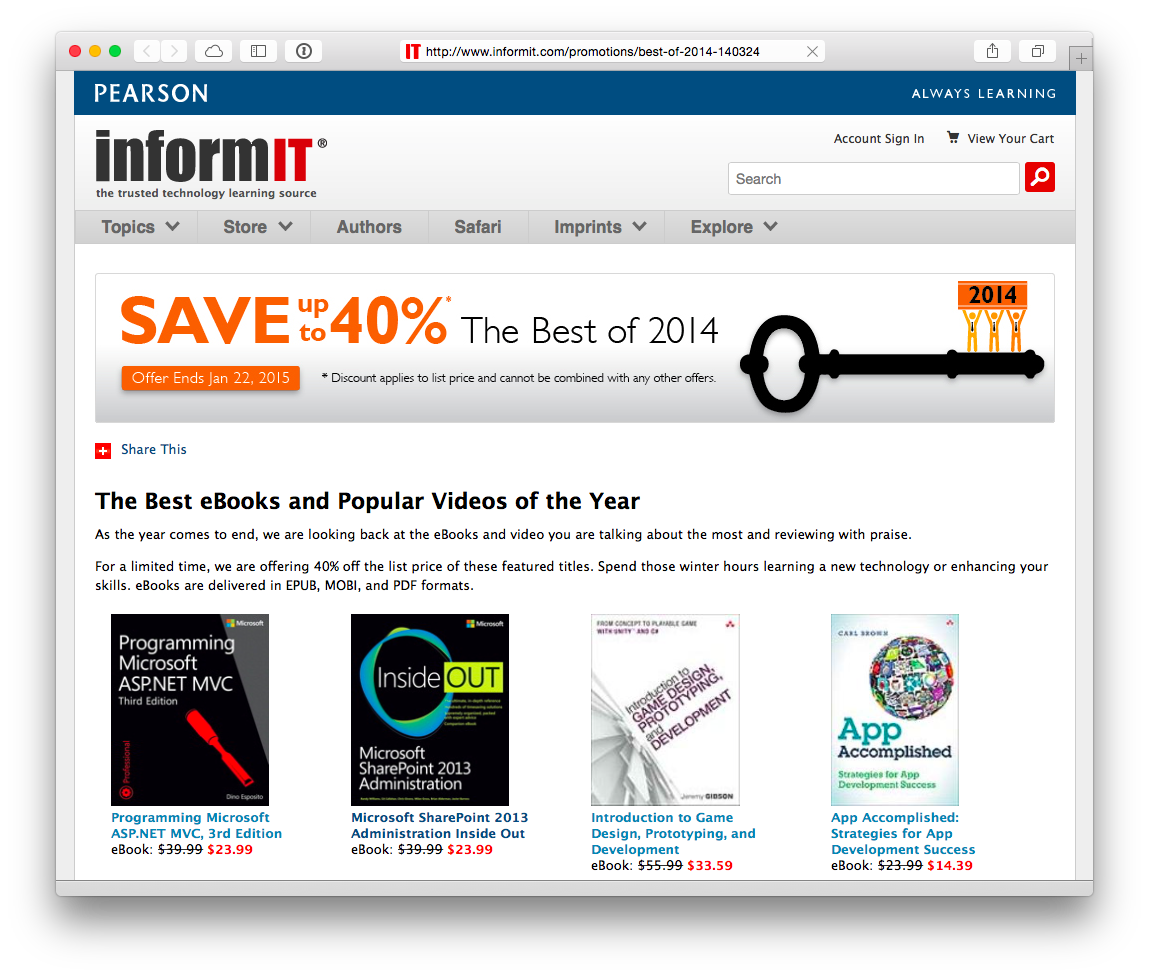 To celebrate this, they're offering 40% off the eBook until January 22, 2015.
And if you're still on the fence, you can read one very thorough review here and the rest here on Amazon.